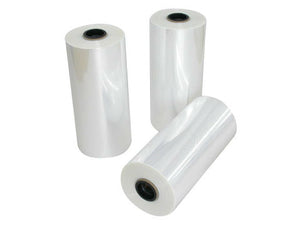 3mil Vacuum Tubing
FEATURES:
Clear multi layer barrier film 
Low oxygen transfer rate

Thickness: 3mil

Length:  500ft

Sizes available:  8", 10", 12", 16", 18", 20"
Make your own vacuum pouches with our standard 3 Mil vacuum tubing.  Our 3 Mil tubing comes in many different sizes to fit your vacuum sealing needs.  Our poly/nylon vacuum bags deliver reliability while featuring exceptional optical qualities like clarity and high glass.  The bags are BPA-free and FDA approved for direct contact with food.
| Stock Number | Size | Length (ft) | Thickness (mil) | Weight (lbs) |
| --- | --- | --- | --- | --- |
| VT-8-300-500 | 8" | 500 | 3 | 11 |
| VT-10-300-500 | 10" | 500 | 3 | 15 |
| VT-12-300-500 | 12" | 500 | 3 | 17 |
| VT-16-300-500 | 16" | 500 | 3 | 22 |
| VT-18-300-500 | 18" | 500 | 3 | 25 |
| VT-20-300-500 | 20" | 500 | 3 | 28 |