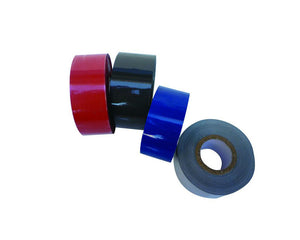 Hot Stamp Ribbon, 30mm x 110 yards
Our Hot Stamping Ink Ribbon / Coding Foil are used to stamp various markings on product packaging by means of a coding device.  These markings provide important information such as expiration date, production date, weight, or price.
Hot stamp is a thermal bonding process that results in permanent adhesion of the print to the substrate.  Our hot ink ribbons produce superior print quality and scratch resistant prints.  The ribbons are suitable for printing on PP/PET/PVC/Aluminum film and other combined film.  The inks are non toxic and heavy-metal free.  Tightly ound rolls prevent telescoping.
For use with our imprinters and band sealers
Note:  Our Ink Ribbons are comparable to the KURZ coding product line.
The rolls are very economical and based on 1/2"-3/4" lengths per print, one roll can produce 6,000-8,000 prints.
Sold as individual piece.