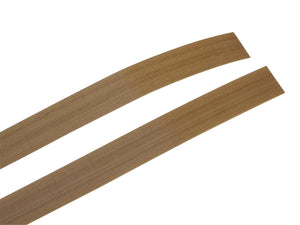 PTFE Adhesive for Hand Impulse Sealers - 1/2" x 6mil
Sold as individual piece.
1/2" x 6mil PTFE adhesive - serves as the lower barrier for our hand impulse sealers.  Choose the correct size for your sealer seal length.
Important:  You must replace the PTFE adhesive anytime you change the heating element.  The adhesive serves as a barrier between the heating element and the sealer.  When the heating element has burned through the bottom adhesive and arc'ed on the sealer's body, the element will prematurely break.  This can also cause damage to the timer.  When you replace the adhesive, make sure the adhesive is 1/4" - 1/2" past the machine on both ends to prevent the heating element from coming in contact with the sealer's body.