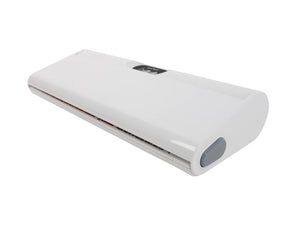 ZP-500 - 11" Vacuum Sealer (Uses Channel Vacuum Bags)
Regular price $67.50 Sale
FEATURES:
 Self-contained unit; no external compressor needed

Preserve food up to FIVE times as long as traditional food storage methods

Simple to use --> "One Click" process leading to auto vacuum and sealing

Uses channel /embossed vacuum bags

Seals in freshness and seals out unwanted elements

Included:  One 8" x 9ft roll, 1o quart sized bags, and instruction manual

Warranty - 1 year

Manufactured in Korea, UL Listed
FoodShell (ZP-500) is an affordable alternative to the FoodSaver and Rival Seal-a-Meal household vacuum sealers.  Vacuum sealers extend the life of your food by preventing oxidation.  We recommend the FoodShell for light commercial packaging for the food, medical (clean room), electronics industry.  We also carry channel vacuum bags which are compatible to the FoodSaver vacuum sealers.  Please ask us for more details.
Say goodbye to freezer burn on meats, fish and poultry.  Keep coffees, teas, and spices fresher longer.  The FoodShell vacuum sealer will protect your important items from the harmful effects of static electricity, moisture, rust, oxidation, and other long term environmental exposure.